The firm is fortunate to have the assistance of experienced, resourceful and capable support staff who will be able to handle your initial enquiries, and also who will be able to assist you as your matter progresses.
At any time when you are unable to contact your lawyer in our firm, then one of our staff will be able to assist you with the enquiry.
Our staff compromise of: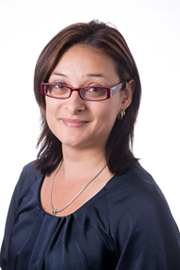 SONYA BOS  is our office manager. She is responsible for all accounts enquiries and office administration.
NICOLE VARDY is Greg Howe's secretary and any queries on his matters can be directed to Nicole if Greg is unavailable. Nicole also provides secretarial support to Anthony Siklich and Andrew Clarke.  Nicole will be able to assist with any queries in Anthony or Andrew's absence.
JACQUI PRIESTLEY is secretary to David Jenkin, Jane Kellett and Tim Peters.  Should you require any assistance in David, Jane or Tim's absence, you should contact Jacqui.
SARAH SPIJKER is our part time legal secretary. She provides assistance to Nicole and Jacqui in supporting all of our solicitors.
REBEKAH CLAYFIELD is our receptionist and will be the first point of contact for most of our clients.